Sintetska magnetna rezonanca (SyMRI)
Keywords:
synthetic magnetic resonance, MRI, TR, TE, SyMRI
Abstract
The synthetic magnetic resonance (SyMRI) represents a quantitative technique of the magnetic resonance that measures the inherent T1 and T2 relaxation time, which represents the absolute magnetic characteristic of any tissue in the organism. The aim of the study is to present the possibilities and advantages of the synthetic magnetic resonance as the additional tool for the reconstruction of MRI image. In the end of a 6-minutes long scanning, which is the duration of the sequence, two parametric maps are made based on the tissue characteristics: R1 and R2 relaxation maps. SyMRI uses quantitative examination of multiple physical characteristics in order to reconstruct different contrast of the tissues from single scanning. Synthetic MRI is currently available for the clinical use and it represents the promising imaging technique, especially in child population.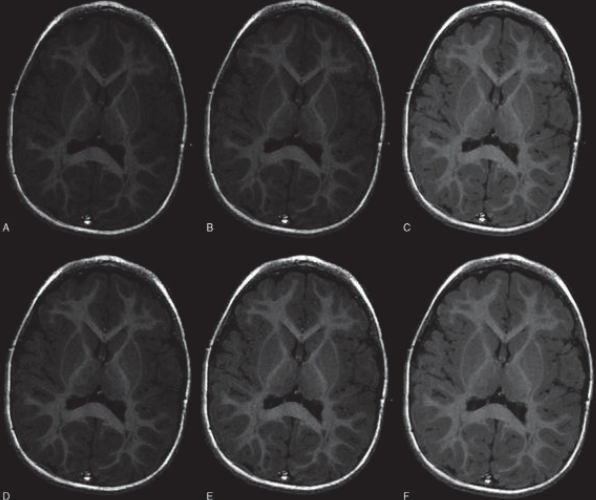 Downloads
How to Cite
1.
Jusufbegović M, Voloder E, Julardžija F, Šehić A, Pandžić S, Maksumić T. Sintetska magnetna rezonanca (SyMRI). isnn.26373297. [Internet]. 2020Sep.28 [cited 2022Dec.3];10(1):3-7. Available from: https://www.uimr.ba/journal/index.php/rt/article/view/2
License
Copyright (c) 2019 Radiološke tehnologije
This work is licensed under a Creative Commons Attribution 4.0 International License.