Optimisation of pelvic imaging radiography protocols in plain radiology: a scoping review
Keywords:
radiation dose reduction, pelvic imaging, optimization, diagnostic reference levels
Abstract
Introduction: The purpose of this work is to explore which studies have been performed in the field of radiation dose reduction in pelvic x-ray imaging and to determine optimization techniques for dose reduction.
Materials and methods: A scoping review was performed by using databases Science Direct, PubMed, EBSCO Host and Springer Link. The keywords used were "radiography", "dose reduction", "pelvis" and "pelvic". Exclusion criteria were the keywords "CT" and "MRI".
Results: 15 scientific articles that analyse the current dose impacts in selected institutions or regions were reviewed as a starting point to optimise protocols, to establish diagnostic reference levels, or to suggest different measures for dose reduction. Studies suggest the use of digital image receptor, adaptation of exposure parameters; they also point out the use of air gap instead of radiographic grid and investigate the usefulness of the gonad protection. A difference was noticed in developing countries that focus more on the establishment of DRLs and following the guidelines provided by other countries rather than developing new dose optimisation techniques.
Conclusion: A pelvic x-ray must be performed with a low radiation dose impact that still doesn't compromise the diagnostic value of the image, which can be achieved by following the ALARA principle and with certain adjustments, suggested by the considered studies, especially with exposure parameters. The establishment of national and local diagnostic reference levels is also required.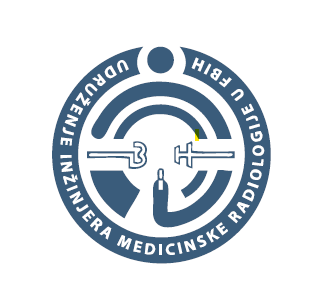 Downloads
How to Cite
1.
Matjašič A, Mekiš N. Optimisation of pelvic imaging radiography protocols in plain radiology: a scoping review. isnn.26373297. [Internet]. 2021Nov.30 [cited 2023Feb.6];12(1):3-11. Available from: https://www.uimr.ba/journal/index.php/rt/article/view/16
License
Copyright (c) 2021 Alenka Matjašič, Nejc Mekiš
This work is licensed under a Creative Commons Attribution 4.0 International License.