Frequency of various forms of spondylodiscitis on spinal column segments
Keywords:
Spondylodiscitis, localization, infection, spinal column, diagnostic procedures
Abstract
Introduction: The term spinal infections or spinal column infections usually include processes localized in various parts of spinal column, parts of vertebrae as well as in intervertebral disc. There are three main types of spondylodiscitis. Bacterial spondylodiscitis (vertebral osteomyelitis) is inflammatory process usually involving two (neighboring) vertebrae and intervertebral disc causing the space for the disc between the vertebrae to be narrowed down. The aim of this paper is to present the frequency of various forms of spondylodiscitis on spinal column segments following laboratory, microbiological and radiological diagnostic procedures.
Patients and methods: Descriptive research method was used in the work, as it was deemed appropriate for this type of research analysis. Diagnostic procedures used include: laboratory tests, microbiological analysis, MRI scans of cervical spine, MRI scans of thoracic spine, MRI scans of L/S spinal column.
Results: Out of 307 patients included in the research, in 109 occurrences spondylodiscitis was verified on various parts of spinal column. Brucellosis spondylodiscitis represents the most frequent form (in 86% of patients), and the majority of occurrences was localized at lumbosacral part of spinal column. During the research, quite unusually, there was also one occurrence of spondylodiscitis with paravertebral abscess on cervical part of spinal column. It is also a type of brucellosis spondylodiscitis. The use of magnetic resonance imaging appears to be gold standard in diagnostics of spondylodiscitis, especially following the application of contrast agent and the use of T1 FS (fat saturation) sequences along with standard tomograms in times T1 and T2. The majority, up to 262 (85.3%) of Elisa tests were related to brucellosis. In 245 out of 307 cases, the result was positive, that is in direct relation to the fact that various forms of brucellosis are present in the areas being examined.
Conclusion: Research results indicated that spondylodiscitis was diagnosed in all segments of spinal column. The most frequent occurrences are on L/S part of spinal column and the most frequent form of brucellosis is spondylodiscitis.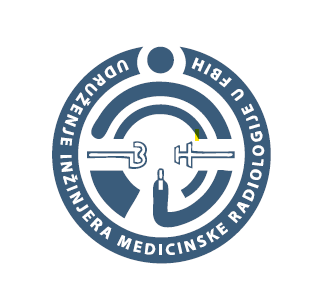 Downloads
How to Cite
1.
Kajmaković A, Kožo Kajmaković A, Čorović Kuburović J. Frequency of various forms of spondylodiscitis on spinal column segments. isnn.26373297. [Internet]. 2021Nov.30 [cited 2023Feb.6];12(1):32-7. Available from: https://www.uimr.ba/journal/index.php/rt/article/view/15
Section
Research articles
License
Copyright (c) 2021 Aldin Kajmaković, Azra Kožo Kajmaković, Jasmina Čorović Kuburović
This work is licensed under a Creative Commons Attribution 4.0 International License.